Dave raced aboard an iconic one design Knarr on Saturday. Three races at the Berkley circle then a wet beat back to Golden Gate Yacht club with westerly wind blasting through the slot.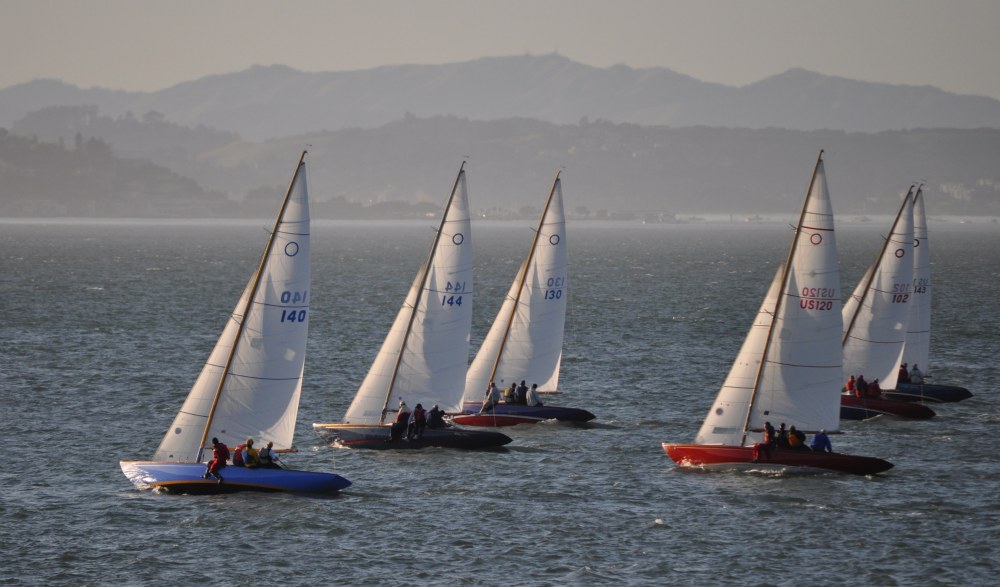 Borrowed this photo from the internet of the Krarr fleet sailing in San Francisco Bay.
Plenty of sailing on other peoples boats now that I broke down and bought some foul weather gear... we've never needed any aboard our Chris White pilot house catamaran 'LightSpeed'... including last summers sail through Alaska. A few outings on a J105, a test sail on a Colgate 26 and a Wednesday race aboard a one design Folk boat.