Oars
Wow these are nice. Oars either 8' to 8'-6" should be perfect with the Leman 12's 4'-6" beam.
Hatchet oars would look really cool.
Concept2 has some 9' sculling oars for $490 with carbon shafts, Fat2 blades and traditional basswood handels that would be the ultimate, but probably too long.
Oar Clamps
to ensure oars don't get stolen.
http://www.shawandtenney.com/product-category/marine-hardware-oarlocks-leathers-and-accessories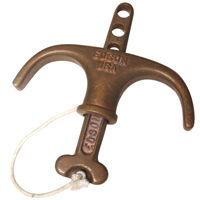 D Sleaves to go with Douglas oarlocks
D sleeves used with Douglas oarlocks to orient the blade perpendicular to the water on the power stroke and at a 6° inclination for the return strok

e
http://www.shawandtenney.com/productdisplay/d-sleeves
http://www.shawandtenney.com/productdisplay/douglas-oarlocks
Oarlock sleeves might look like these and epoxy'd into the new rails.
Dinghy fenders might be 'Pool Noodles' inside UV resistant durable white covers. The idea is to emulate traditional fenders material with modern shock absorbing materials that have more flotation. These Gunnel Guard products pictured are really nice, but pretty pricey at $7.50 a foot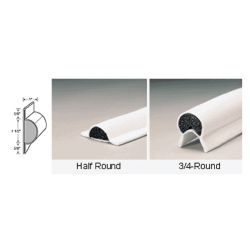 Sails and rigging.
A free standing Laser 14 rig in lieu of the original stayed mast would eliminate standing rigging, halyards and the pesky task of hoisting sail. A Laser sail can be furled around the mast when not in use and a further modification with velcro attachments might really ease sail handling.
Sail strap is velcro and in open position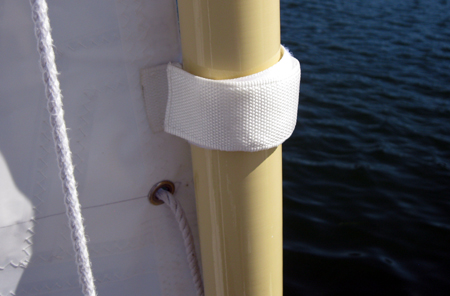 Velcro secured.
The Chuck Paine 14 is really sweet, but too big and way too heavy at 850 pounds for a yacht tender. I really like the end boom sheeting arrangement, large flotation chambers fore and aft and the side benches.